600x400 - 1 compartment
The internal space available to the bats is 460H x 335W x 30D. There is a horizontal ventilation slot part-way up the front face.
This design is very loosely based on the 10 essential batbox requirements specified by Bat Conservation International (refer http://www.batcon.org/pdfs/bathouses/bathousecriteria.pdf. The differences between this design and their criteria are a response to Australian conditions.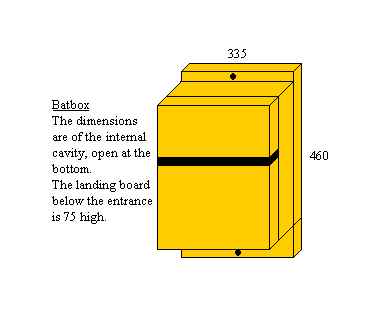 Photo still to come, but basically a wider version of the one below and including a ventilation slot.